---
Welcome to the NZMAA Home Page
The NZMAA is a nonprofit body dedicated to the interests of all aeromodellers
---
Hon Secretary. Mr Paul Lagan, 1183 Blyth Rd, Cheviot. plagan@xtra.co.nz Tel +64 3 319 8315 Fax +64 3 319 8324
The New Zealand Model Aeronautical Association (NZMAA) is New Zealands national body dedicated to the promotion
and protection of aeromodelling. The NZMAA has been an incorporated society since 1948. The NZMAA is the
NZ point of affiliation to the FAI.
The Goals of the NZMAA are to :
Foster close association with the RNZAC,FAI and overseas modelling bodies
Maintain liason with Government departments and local authorities
Pursue an active public relations policy
Set a national safety code
Meet the needs of the membership
Address environmental issues, especially noise problems and the safe operation of models
Promote International, National and regional competitions
Foster relationships with National bodies of similar interest groups

---
What does membership cost?: Senior $45 pa. Family $51 pa. Junior $20 pa
You must join through an affiliated Aeromodelling Club, unless you live 100 Km from a club, when you may join as a lone member for $55 pa. The list of New Zealand Clubs is here

Kotuku and Omarama Cup Results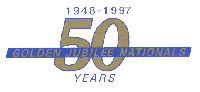 Adobe Acrobat reader will be required to download some documents. Free download.
Site updated 12 June 1998
Copyright 1997, 1998 The New Zealand Model Aeronautical Association. Page by Barry Lennox barryl@ntplx.net