Welcome to the NZMAA Home Page
The NZMAA is a nonprofit body dedicated to the interests of all aeromodellers
The New Zealand Model Aeronautical Association (NZMAA) is New Zealand's national body dedicated to the promotion
and protection of aeromodelling. The NZMAA has been an incorporated society since 1948. The NZMAA is the
NZ point of affiliation to the FAI.
The Goals of the NZMAA are to :
Foster close association with the RNZAC, FAI and overseas modelling bodies
Maintain liaison with Government departments and local authorities
Pursue an active public relations policy
Set a national safety code
Meet the needs of the membership
Address environmental issues, especially noise problems and the safe operation of models
Promote International, National and regional competitions
Foster relationships with National bodies of similar interest groups

---
What does membership cost?: Senior $48 pa. Family $60 pa. Junior $20 pa
You must join through an affiliated Aeromodelling Club, unless you live 100 Km from a club, when you may join as a lone member for $55 pa. The list of New Zealand Clubs is here
If you want more information on joining the NZMAA, membership problems, non-delivery of NZMAA magazine, then please contact the Sec: Mr Ken Buckley, 43 Aldersgate Road, Hillsborough, Auckland 1004. Tel/Fax 09 625 4311 or E-Mail to kenbuckley@clear.net.nz. For any other questions on aeromodelling, please contact the club nearest you. (see the list above)

Nationals, Topical Events, Meetings, and competition results.
The NZMAA History Project
The NZMAA Hall of Fame Project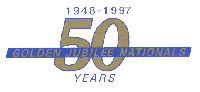 Updated on 27 August 2001 (Always under construction, maybe complete on 1st April 2011. Suggestions for new content always welcome.)
All material Copyright 1997-2001. The New Zealand Model Aeronautical Association.